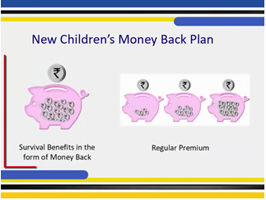 LIC's New Children Money Back plan is specially designed to meet the future needs of children
---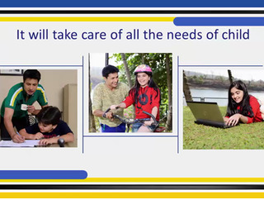 LIC's New Children Money Back plan is specially designed to meet the future needs of children.
---
It is a money back policy which offers guaranteed good returns in the form of survival benefits at the age of 18 Years, 20 Years, and 22 Years of Child to secure higher education needs. Policy can be availed with a maturity age as 25 years and can be taken by children between the ages of 0 years to 12 years. This plan also offers cover on the life of child during policy term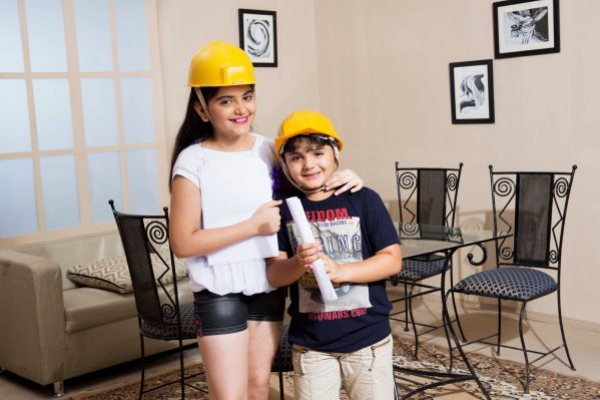 Money Back with Periodic Survival Benefits
Money back at the age of 18 Years, 20 Years and 22 Years to take care of the education needs of child and lump sum maturity at the age of 25 years of child to take care of marriage expenses of child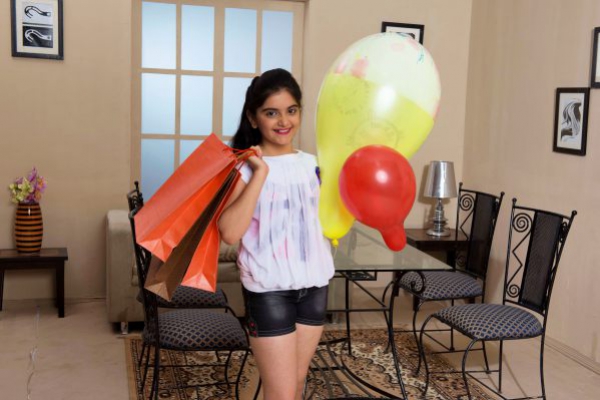 Reinvestment option
Periodic Survival Benefits in the form of Money Back can be reinvested in other policies and utilized along with maturity amount.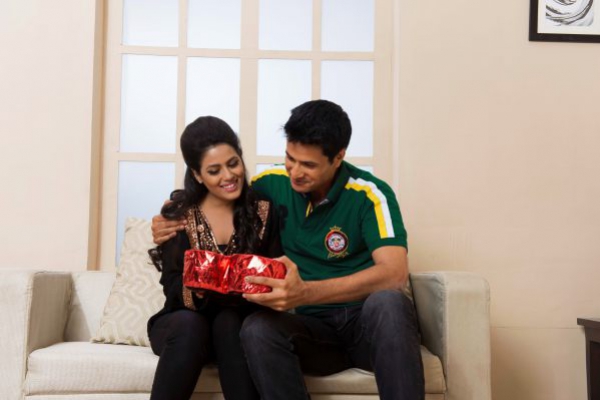 Profit Sharing as per Valuation
Every year, LIC declares valuation results.
As per valuation result declared by LIC, profit is being shared among all policyholders as bonus.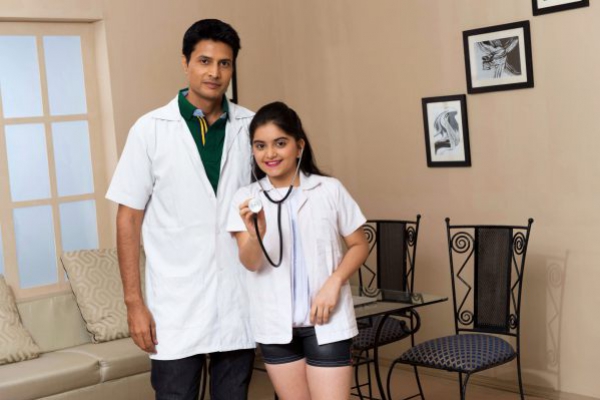 Premium Waiver Benefit
By paying small extra premium amount, you can secure your life in case of sudden demise which waives future premium and continue policy with assured returns to fulfil your child's dream even without you.
Advantage



For Basic Plan
Minimum
Maximum
Entry Age
0 Years (last birthday)
12 Years (last birthday)
Policy Term
25 – Age at entry Years
Maturity age
25 Years
Sum Assured
₹ 100,000/-
No Limit
Mode of Payment
Yearly, Half Yearly, Quarterly, Monthly ECS and through salary deductions (SSS)
The Basic Sum Assured shall be in multiples of ₹ 10,000/-
Premium Waiver Benefit (PWB) Rider – optional


Minimum Entry Age : 18 Years (completed)
Maximum Entry Age : 55 Years (Nearer Birthday)
Maximum cover ceasing age : 70 Years (Nearest Birthday)